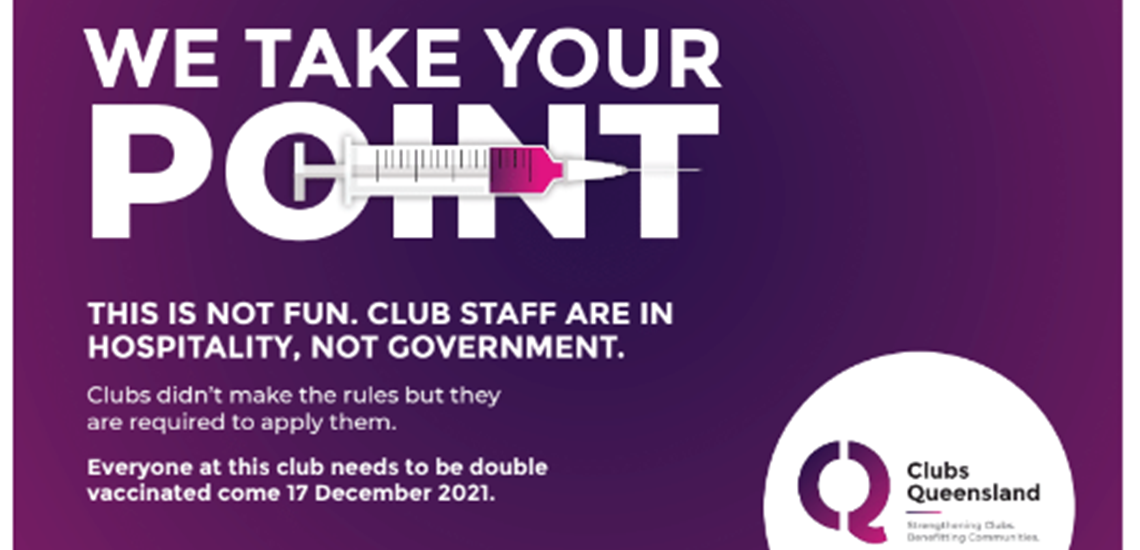 COVID-19 INFORMATION
Club Statement regarding Queensland Government COVID-19 directive | WED 1st December 2021
Dear Valued Members or Guests,
As you may be aware on November 9th, 2021, the Queensland Government issued a public health directive in relation to the COVID-19 Vaccination for anyone attending hospitality venues, coming into effect from the 17th of December 2021.
The mandate outlines that anyone attending hospitality venues in Queensland must be "double dose" vaccinated by midnight on December 16th, 2021, in order to gain entry. As such, the Woodgate Club Inc are required to follow this mandate as a licensed hospitality venue, which means from the 17th of December, we will be restricting entry to any member or guest who cannot provide proof of vaccination.
While we understand this is a trying time for Queenslanders, we ask that our members and guest please respect this Government Mandate and our team by only entering the club if they can show their vaccination status.
As always, abuse towards our team will not be tolerated and anyone who displays abusive behaviour towards our team will be asked to leave the club immediately. The club's highest priority is the safety of our team, members, and guests.
Should you have any concerns about pre-booked or future private functions, please contact the Club directly. To amend or cancel any Restaurant bookings, please reach out to our reception on 07 4126 8880 and our friendly team will be more than happy to assist. Any further concerns please contact us at the club anytime, or feel free to put your concerns in writing to the Committee.
Our club and team thank you for your continued support. We look forward to seeing your friendly faces throughout the festive season and beyond.
Kind Regards,
WCI Committee